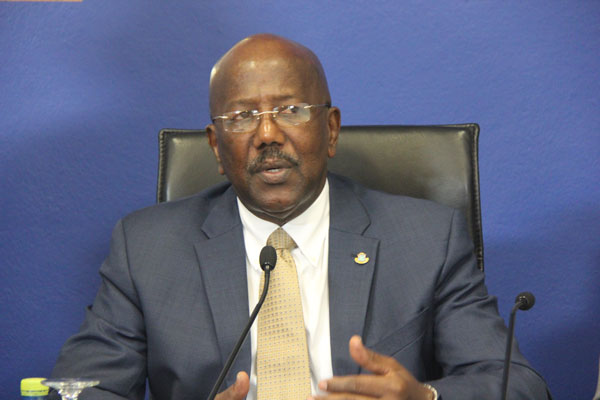 PHILIPSBURG:--- In responding to questions posed by SMN News regarding the constant attacks and lack of security with government internet services that have been hindering civil servants, Prime Minister William Marlin said that government ordered two new servers and --- that equipment he said is on its way to St. Maarten. Marlin said government did not have proper security measures in place and the protection of their servers was lacking. He said this happened because proper decisions were not taken in the past to invest in the protection of government servers. He said materials that had to be purchased years ago was not purchased either for the lack of funding or it did not have government's priority back then.
Marlin said government has taken the decisions and ordered servers, firewall software, to upgrade the system.
Marlin said that these materials are on its way and as soon as they reached St. Maarten and are properly installed then the situation will be fixed. He further stated that the VOIP system is now being programmed and it is expected that within the next weeks it would be available for use. Marlin said when the VOIP becomes active then government will be able to save monies on the huge phone bills they are paying monthly.
Asked about certain license fees for programs and penalties that were not paid which are also hindering civil servants. Marlin said there are a number of things within the government apparatus that needs fixing. Marlin said there are seven Ministries and there is only one department that provides services to these Ministries and sometimes there is some disconnect that disrupts things. Regarding the payments for programs and penalties for the lack of payment Marlin said sometimes the decisions disappear, all of which that has to be regulated. He said several times government takes decisions to make payments and that process would take over a year. The Prime Minister they have to wonder where the decisions disappear to but stressed that these are some of the things that have to be regulated. He also said moving over to the new building did not make things easier.