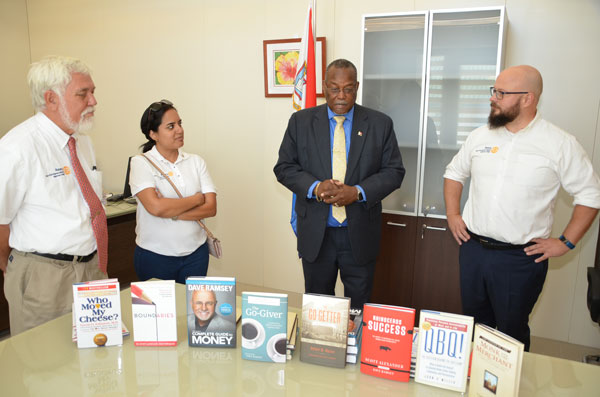 PHILIPSBURG:--- On Wednesday, April 5th, Minister of Justice, Rafael Boasman received a welcome addition to the prison library from The Rotary Club of St. Maarten-Mid Isle. The club, represented by Rotarian Aernout Kraaijeveld, donated 25 books written and published by American personal finance guru and motivational speaker Dave Ramsey. He further explained that the books have helped millions of people to take control of their finances and improve their lives, families and work relationships.
The Minister thanked the club for the kind and needed the donation. "If these books can help to change the life of even one inmate, they would have served their purpose," the Minister said.
The prison library was one of the concerns that the inmates association brought forward in their plea for improvement at the Point Blanche penitentiary.
"This valuable donation takes us one step closer towards achieving our goals at the prison," the Minister said.