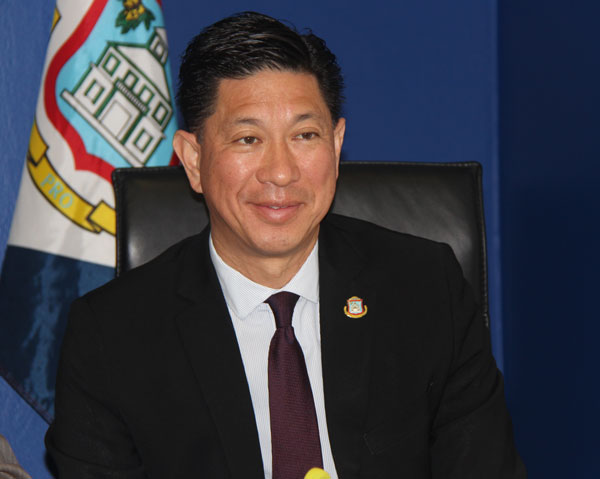 PHILIPSBURG:---- The St. Maarten Medical Center (SMMC) is looking to get the scope of the audit that will be conducted by IVSA and IGZ, this audit was called for by the Minister of Health Emil Lee who said that the relationship between SMMC and the Inspectorate has been strained and as such he wants an independent audit conducted. At the time of the announcement, the Minister mentioned a range of areas that will be included in the audit which he said will take 5 to 6 weeks. However, last week when asked by SMN News to say if the audit will take place based on the target date, Minister Lee said that he along with the management of SMMC are in discussions and the date has been pushed back. He did say that the audit will take place but he could not affix a date unless the discussions conclude.
On Wednesday SMN News asked Minister Lee to shed light on what exactly the SMMC and he are discussing about the audit and if this opportunity is given to businesses that are being controlled since he is championing compliance from businesses. The Minister said in his response that SMMC wants to know the scope of the audit since the Inspectorate has a right to publish their findings. He felt that the negotiations and or discussions are healthy because of some of the laws on St. Maarten is outdated.
Asked about his role in these discussions the Minister said that as Minister of Health he has the right to discuss with the Inspectorate since that also falls under his responsibility. Minister Lee went on to say that he is a person that does whatever is necessary to bring about peace whenever it is needed.
It should be noted that SMMC has over the years resisted controls and or checks and balances and refuses to cooperate whenever they are called upon to disclose information to government bodies, even when there are calamities and reports of malpractice the SMMC would put up a wall since they are never in favor of checks and balances.
The Minister did say that the Inspectorate has a right and they also have the tools to use to get these institutions to comply, he went on to say that even though discussions on the audit is ongoing the inspectorate still can go ahead with its inspections.
The Minister had also announced that SMMC is looking forward to getting JCI accreditation, asked on Wednesday if SMMC could obtain such accreditation as is knowing a number of calamities that has been reported within recent months. The Minister did not give a direct answer to the question but did say that the JCI accreditation is a goal the SMMC has and that while the construction of a new hospital is in the pipeline, one of the things that have to be done is to get the staff of SMMC up to date.