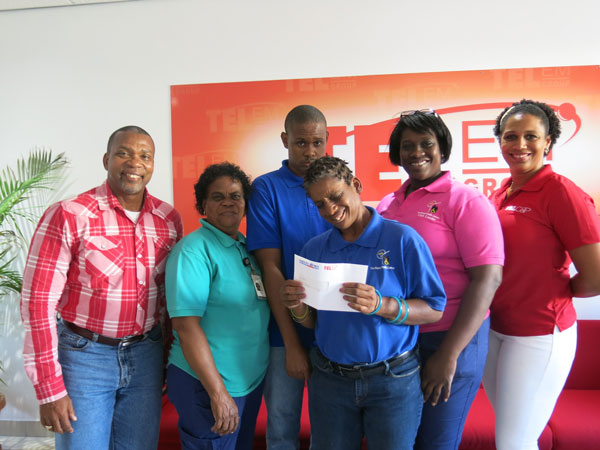 Pond Island:--- TelEm Group recently came to the rescue of residents of the Sister Basilia Center after learning of their washday plight.
Residents at the center found themselves with mountains of laundry to wash – without a properly functioning washer and dryer, and turned to their favorite telecom provider for help.
Last Friday, TelEm Group, Manager Marketing & Sales, Grisha Marten and Carrier & Roaming Administrator, Henry Salomons, presented a group of residents from the home with the funds they were looking for to purchase a brand new automatic washing machine and dryer.
The center has meantime thanked TelEm Group for its kind donation noting that the new appliances will go a long way toward helping high-functioning clients at the center to wash their own clothes semi-independently.