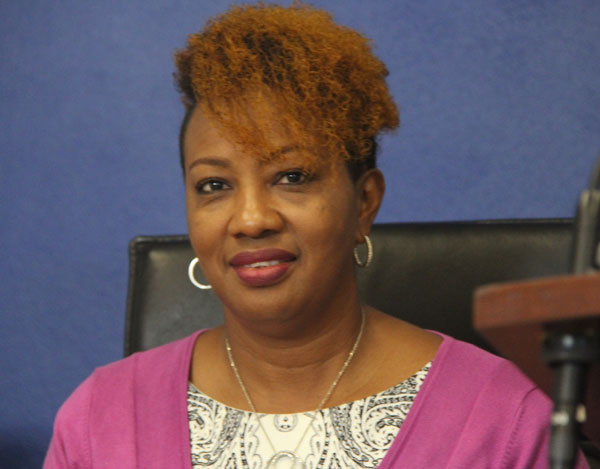 Suspension letter signed by old board members --- copy sent to the Minister
PHILIPSBURG:--- Minister of Education Silveria Jacobs gave reasons why she cannot intervene in the situation at the Philipsburg Jubilee Library even though she is aware of the director's suspension. Asked by SMN News to explain the difference between NIPA and the Philipsburg Jubilee Library both of which are foundations.
The Minister said NIPA was established by the government and one of the members of the board represents government while at the Philipsburg Jubilee Library that is not the case. Minister Jacobs said that the director Monique Alberts asked to meet with her and she met her and her, in turn, chose to invite the board and in that meeting she advised the board to respect the bylaws and to work based on good governance.
Minister Jacobs said she was made aware that the board has outlived its lifespan and she advised the board members that were present what they needed to do. However, since then she does not know if the board has changed and she also does know if it's the old board members or if it's the new ones that suspended the director.
Minister Jacobs further explained that she is currently looking at the law to see if the old board members can request the subsidy they get from government and if they can legally execute the work they are doing. Otherwise, she said she is waiting on information.
In the meantime, SMN News obtained a copy of the suspension letter that was given to Monique Alberts. The letter was signed by the old board members that outlived their time based on the bylaws of the Philipsburg Jubilee Library. They are Clayton Holiday, Monique Hofman and Sunil Khatnani. So far the existing board did not appoint any new members all of which SMN News learned the Minister is fully aware of. SMN News further learned that on February 1st Alberts sent the suspension letter to the Secretary General Jorien Wuite and on February 7th the letter along with a rebuttal from Alberts was sent to Minister Jacobs.
Click here to read the suspension letter that was signed by the illegal board members of the Philipsburg Jubilee Library.
Besides that SMN