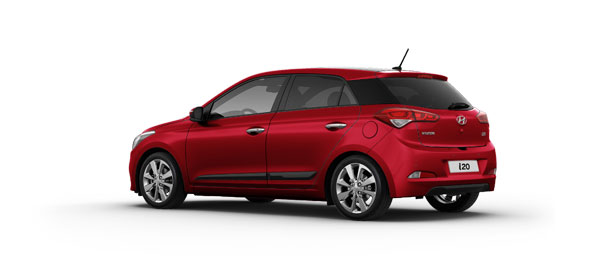 Pond Island:--- TelEm Group mobile provider TelCell is giving away a brand new Hyundai i20 motor car as the First Prize of its latest SMS text campaign.
From now until May 2nd, anyone can text the word "CARNIVAL" to 7777 for a chance to win the grand prize courtesy of Motorworld, and many other super prizes available including: $50 weekly Top-Up for a year, One year internet subscription, an iPhone 7 Plus and a Sumsung7 Edge courtesy of TelCell, and a 55" Smart TV and other prizes courtesy of electronics store, Boolchand's.
"We received thousands of SMS texts from customers and members of the public who wanted to win the motor car prize last year and we expect even more texts this year for this brand new 2017 model i20," said TelEm Manager, Marketing & Sales, Grisha Marten, who is also reminding those sending texts each text will cost $1 for each chance to win.
Grisha has also informed that the winning name is chosen totally at random, so anyone and everyone has a chance to win,
She said the lucky winner of the top prize will not only be receiving the key this year but also six months of gas courtesy of Texaco, a Hyundai L575 cellphone and a pulse watch.
"We will have the i20 on display in the Festival Village throughout Carnival and until the name of the winner is called out on May 3rd at the closing of Carnival 2017," continued the Marketing & Sales Manager.
Grisha has meantime thanked companies, Motorword, Texaco and Boolchand's for participating in the TelCell Carnival promotion for 2017.