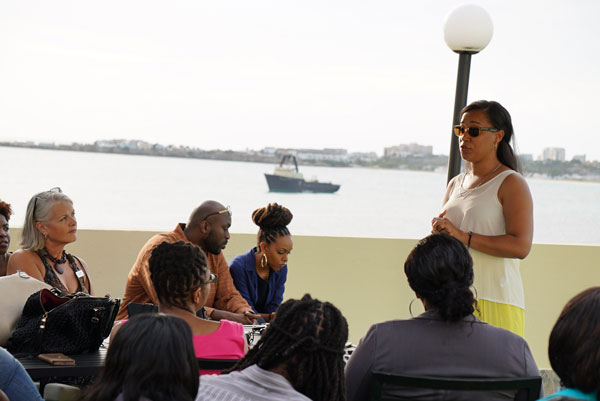 Attendees of DOMINATE 360 get exclusive rates with more than 50% savings!
Great Bay:--- DOMINATE 360 is a three (3) day experience brings entrepreneurial experts from the US, the Netherlands, around the Caribbean and St. Maarten to equip entrepreneurs and business leaders with best practices and cutting-edge tools to be 21st-century entrepreneurial leaders. Simpson Bay Resort and Marina has partnered with INFOBIZZ to ensure that this 2nd Annual DOMINATE 360 to be held on November 17-19, 2016 at the resort is a memorable experience for all.
Management of Simpson Bay Resort & Marina has made available exclusive rates to best accommodate the attendees of DOMINATE 360. These specials provide more than 50% savings on the regular rates and start at $95 per night. This adds to the tremendous value of the DOMINATE 360 experience. Not only will attendees gain best practices and cutting-edge tools, expand their network and possibilities for growth, but they will also be able to 'getaway' which helps with developing creative and innovative ideas.
DOMINATE 360 includes networking opportunities as well as topics such as 1)How to use Intellectual Property as a tool to achieve unparalleled success, 2) Innovate: How to Use Technology to Dominate in the 21st Century, 3) Your Dream Team: Partners in Success, and 4) Branding: My Brand, Creating A Business Identity, which support entrepreneurs and business teams in becoming more innovative and sustainable.
Some of the key speakers include: Dr. Will Moreland (USA), Forbes featured #1 Leadership Life Trainer in the US, St. Maarten born digital media entrepreneur John Sandiford (NL/SXM) of Antonio Media, who is e WTC Entrepreneur of 2016, regional intellectual property specialist and COSME consultant, Kayanne Anderson (JA), and Mr. Mark Mingo (SXM), CEO of Port St. Maarten group of Companies. Attendees will be able to gain insights from these dynamic leaders to transform their business and productivity.
DOMINATE 360 is powered by Foundation INFOBIZZ, a non-profit focused on business support services for start-ups and small and medium enterprises (SME's), which has the 2020 vision of connecting 1000 socially responsible entrepreneurs and teams to co-create innovative businesses, services, and products.