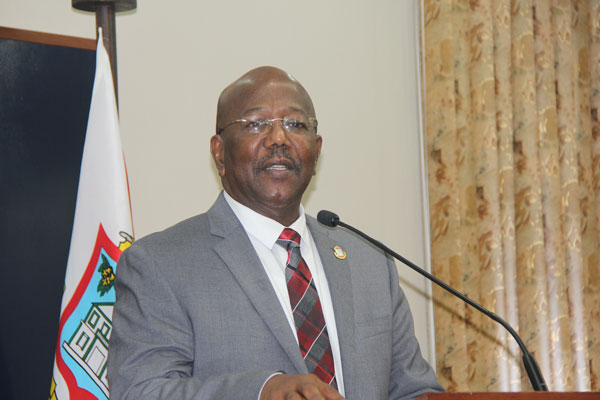 PHILIPSBURG:--- Prime Minister William Marlin announced at the Council of Minister's press briefing that at no point he has ever released any information or gave a date as to when the Ministers of the incoming coalition will be sworn in. Marlin further explained that at the moment the screening of the candidate Ministers are ongoing and as such he still cannot give a direct date as to when the Ministers will be sworn in. He said he was expected to give in the final report on Thursday but that would depend on if VDSM finalized the screening process.
The Prime Minister said that the screening is two-fold, one which is done by the prosecutor's office who would indicate if the candidates are involved in any criminal investigation or if they were convicted both on St. Maarten and overseas, while the other part of the screening has to do with the declarations made by the candidate Ministers who each had to fill in questionnaires on regarding their current financial status, ownership of properties and their business involvement both on St. Maarten and abroad. He said the delay on the screening is due to the fact that some of the candidate Ministers owns or are involved in business operations abroad, which have to be checked out properly while the candidate Ministers that are signatories to business accounts have to remove themselves from those accounts and to find substitutes.
The formateur and Prime Minister of St. Maarten said if the screening is not completed by Thursday then he would have to ask for another extension, but if it's completed then swearing is tentatively set for Monday, November 7th. The formateur made clear that if that date is not possible then the coalition would just have to readjust their plans until the screening process is completed.