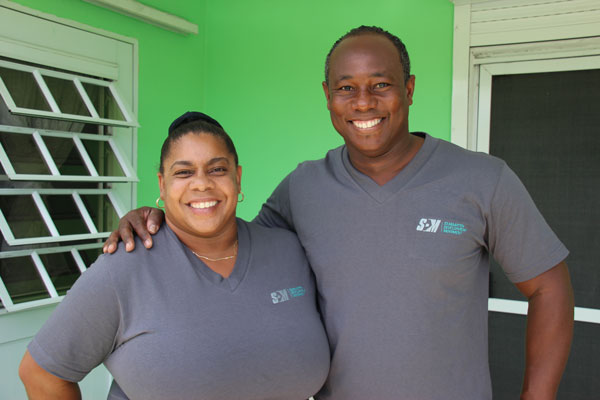 PHILIPSBURG:--- The St. Maarten Development Movement (SDM) proudly presents Ms. Rosemary A. Richardson as candidate on the St. Maarten Development Movement (SDM) slate.
Ms. Richardson, also known as 'Rosey', was born and raised in St. Maarten and
studied Elementary education at the University of the Virgin Islands, where she obtained her Bachelors degree. In 2009, Ms. Richardson furthermore got her Masters in Business Administration at the University of Phoenix where she specialized in Accounting.
For a decade Ms. Richardson has been a teacher on elementary level. Today Ms. Richardson is teaching Business Administration and Commerce at the St. Maarten Academy P.S.V.E (5 years and counting) and she gives an 'Introduction to Accounting' at the University of St. Martin. It is safe to say that for over 15 years Ms. Richardson has played and will continue to play a crucial role in improving many young lives in St. Maarten.
Ms. Richardson is now eager to take her knowledge and experience with her to the St. Maarten Development Movement with whom she intends to contest the upcoming elections. The SDM sees education as the basic building block for development. It empowers our people first and eventually our country and should therefore always be a priority.