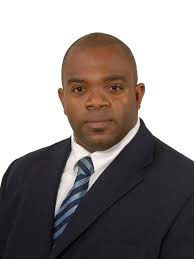 PHILIPSBURG: --- MP Christopher Emmanuel is calling on the Temporary Manager of GEBE Andrew Zaggers to step down from his post immediately simply because he is out of touch and has no consideration for the employees of GEBE. He said that Zaggers has no feelings for the moral of the workers, and their ability to function under this HR manager. Emmanuel said the moment a memo was sent out on Monday the workers began hitting the roof.
The MP said since Zaggers took up the management position in February he did not hold any meetings with the workers, projects have been on a standstill and there is gross mismanagement and favouritism within the company.
The MP said he wants to know why there are Curacao technicians installing GEBE new electrical meters while there are a number of technicians locally working for GEBE. Emmanuel said that soon enough someone would have to provide proper information on the persons who purchased the new meters because they are weak, faulty and costly.
Emmanuel said that Zaggers refused to take advices from the Supervisory Board of Directors and does whatever he wants. One being making Clifford Sasso the Human Resource manager while Sasso never held that position before. Emmanuel said Sasso was the Acting Human Resource manager while Kingsdale was the manager. The MP said that he is aware of the verdict handed down by the court, and even though advised that he Zaggers must appeal that verdict, he said Zaggers refused because he is a good friend of Sasso and he went ahead and gave his friend a promotion when he reinstated him on Monday.
The MP said he is expecting the supervisory board of directors to provide those answers when they reach parliament. He said he will be calling for a meeting where the managing board of GEBE would have to attend that meeting and provide the answers needed.
Emmanuel said that he is also calling on the shareholder to appoint a Chief Executive Officer (CEO) in order for the company to function optimally. He said that based on information he got the current candidate for the CEO position is not medically fit therefore the Supervisory Board must find a suitable candidate to take up that position or they should have a Temporary management board installed.