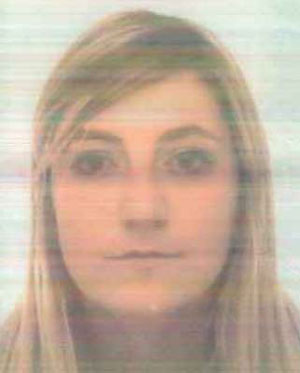 Suspect is the son of a Police Territorial --- Gendarmes and Prosecutor refused to confirm.
MARIGOT: --- A 22 year old St. Martiner was arrested on Tuesday morning who admitted that he is the one that killed Wendy Montulet (21) on Saturday morning while she was jogging on RN7 in the Lowlands area.
Captain of the Gendarmerie Emmanuel Maignan said that the suspect told investigators that he pushed down the young woman and killed her with a piece of glass and sexually molested to her, but he did not give any reasons for killing the young woman. Maignan said that the suspect will be sent to Guadeloupe on Thursday where he will appear before a judge for arraignment. He said the Gendarmes is now conducting an "information" investigation since this is a criminal case.
The 21-year-old Belgian went missing on Saturday last week, her nude body was found on Nettle Bay beach on Sunday after hours of search for her body. Wendy Montulet was vacationing on the island with her parents and little sister when she was brutally murdered.
Based on unconfirmed information provided to SMN News states that the 22 year old suspect is the son of a Territoral Police that lives in Sandy Ground.
The sources say the young man has mental problems and he does not have any criminal records. SMN News will be giving more information on the identity of the suspect who committed this gruesome act.