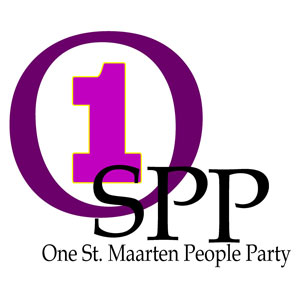 PHILIPSBURG:--- The current issues being experienced with Gebe's much criticized load shedding are because the company is now "a rudderless ship," according to leader of the One St. Maarten People Party Lenny Priest, who opined that government needs to step in and tackle these issues head on in the interest of the populace.
Electricity consumers on Dutch St. Maarten have been blighted with power outages over the past few days, which are reportedly part of scheduled load shedding to accommodate repair of equipment. Persons have experienced as much as three outages in a given day and the local population has been very outspoken in their criticism of Gebe as a result.
"There is still no appointed head of Gebe so it's not surprising that no one has come forward with an explanation or a solution from that company regarding the outages that are inconveniencing the island. Government needs to stop playing politics with something so vital to the day to day business of the island and appoint a captain to steer this ship on the correct path. Gebe has been without a chief executive officer for months because none has been appointed to this date. How do you expect a ship without a captain to navigate smoothly, especially if the seas are not always calm?" Priest asked. He added that the employees of Gebe must be commended for keeping the company afloat and operational by carrying out their day to day duties despite governments delay in appointing a CEO.
"Government must step in and solve these issues affecting Gebe because they negatively impact the productivity of businesses and peoples personal lives. They are the only body authorized to make these changes and they need to start taking this job seriously. We give credit to Gebe for their program that provides some sort of relief to our seniors, but there have been too many complaints through the years about company policies—e.g., their continued refusal to compensate persons and businesses for equipment which becomes damaged from constant power outages—and they need to be resolved," Priest said.
He called on the current administration to "stop playing politics with the issue" and advised that a qualified person be appointed to the position. "Gebe needs a new CEO in place to deal with the issues plaguing them. That CEO must be the person who is best for the job based on their experience and merit and not someone appointed as a political reward or personal favor," Priest concluded.