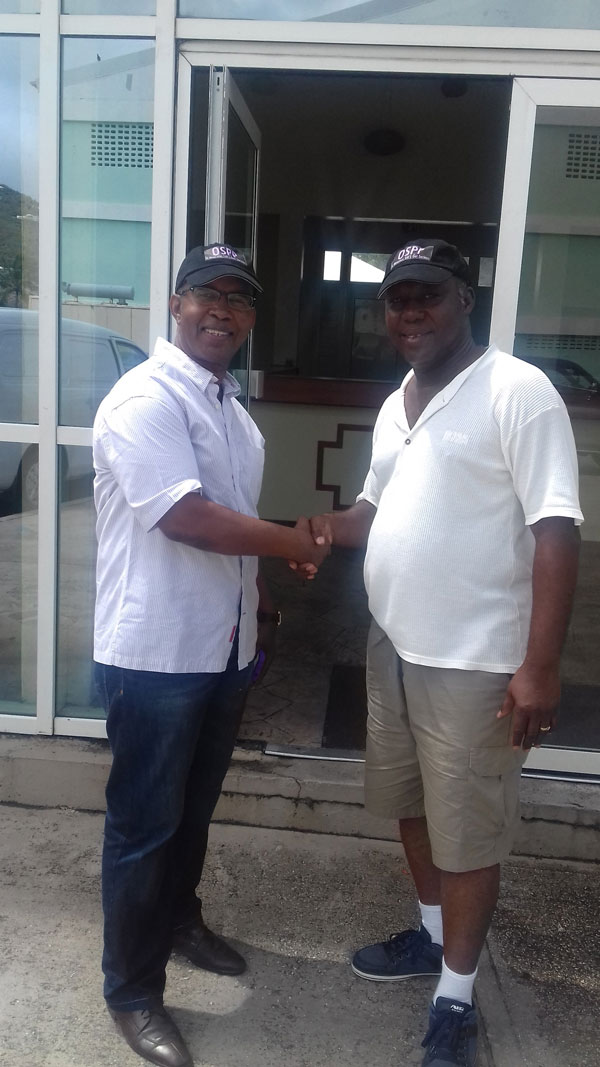 PHILIPSBURG:--- Musician and educator Leroy W. Vlaun, has joined the political arena and is set to contest the September 2016 elections on the One St. Maarten People Party slate, according to an announcement from Party leader Lenny F. Priest. This latest OSPP candidate is no stranger to many on the island since he has been a music educator at the MAC elementary School for the past 30 years and at the St. Dominique High School for three years. He also gives music classes at the John Larmonie Center on Saturday mornings.
"I have been quietly working for the betterment of my country as an educator and musician for most of my adult life and now I want to work with you so we can do this and much more on a wider scale," Vlaun said in a statement issued to announce his candidacy. For years Vlaun has worked daily through an after school music program with children in an effort to keep them progressive and as an artist have arranged music for many persons locally, regionally and internationally. "I am currently working on a Masters Degree in education Management as preparations for the eventuality of opening a quality music school which would provide a sound option for kids who are musically inclined."
The former calypso band leader has made his mark on the community through his years as an educator and musician including having worked on a music program with music ambassador Anastacia Larmonie—a program written by Vlaun—that was carried out through the WAVE educational program under the guidance of Vernon Richards and Richard Garwin. He believes that by throwing his hat into the political ring he will be able to impact a broader portion of the populace and hopes to help introduce programs that will benefit the entire island, in particular youth who may not have had the opportunity to nurture their musical talents because of a lack of financial and other types of support.
Expounding on why he believes Vlaun is a good fit for the One St. Marten People Party, Party leader Lenny Priest explained "educators must be on the agenda of every developing country and Leroy Vlaun is a great educator." Priest further noted that Vlaun is no stranger to politics although he has not been on any party's ticket prior to now.
"Leroy Vlaun is politically aware because he comes from a family where he has an aunt who served as an island council member and as a commissioner. They are one of the island's most respected families for their contributions in many fields but in particular music, sports and through his aunt and now him, politics," Priest said. Vlaun said he is pleased and proud to run on the OSPP ticket since the OSPP's commitment to working to protect the children's future mirrors his own.