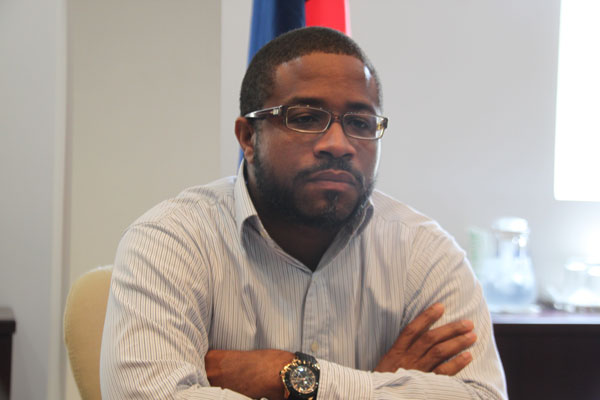 PHILIPSBURG:--- Romaine Laville, the man who said he would tie his own shoe string prior to him leaving the UPP political party is back for the September 26th, 2016 Parliamentary elections.
According to well-placed sources Laville will be running on the USP list headed by MP Frans Richardson.
SMN News learnt that Laville will be making the official announcement sometime next week.
Laville ran for the first time in 2010 on the UPP slate, even though being the youngest politician that was elected to office he was one of the most outspoken.
Laville's career came to an end after he broke off with the UPP with numerous scandals and emotional break-downs in parliament while being a member of the UPP. Laville did not contest the 2014 parliamentary elections but this time he is coming back under the leadership of MP Frans Richardson.
Efforts made to reach Laville on phone for an official comment proved futile, while the leader of USP also could not be reached.