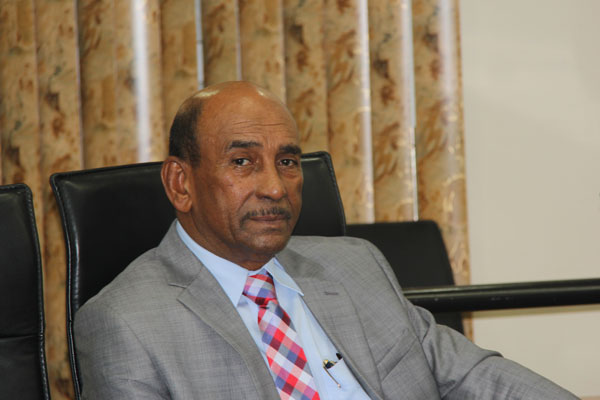 Court House and other institutions should follow.
PHILIPSBURG:--- Minister of Finance, and Deputy Prime Minister Richard Gibson Sr said he recently met with Chief Prosecutor Ton Maan who informed him that they are currently training a local to become a prosecutor on St. Maarten. Gibson said that the Chief Prosecutor contacted him after he said that institutions such as the prosecutor's office, court house and large resorts should start hiring locals for top positions just like it's done in other countries. He said that he said back then that this can be done through evolution and dialouge or revolution. The Minister said its time that people see the St. Maarten image in these institutions.
Gibson commended the Prosecutor's Office for taking the steps to put in place a program that would train locals. He said the Chief Prosecutor assured him that the program is a long term program which would allow locals to be hired as prosecutors.
The Deputy Prime Minister called on the other institutions to take the same initiative to train locals. He again issued a call to owners of resorts on the island to give locals the opportunity to run these resorts and to stop the importation of labor for high paying jobs.