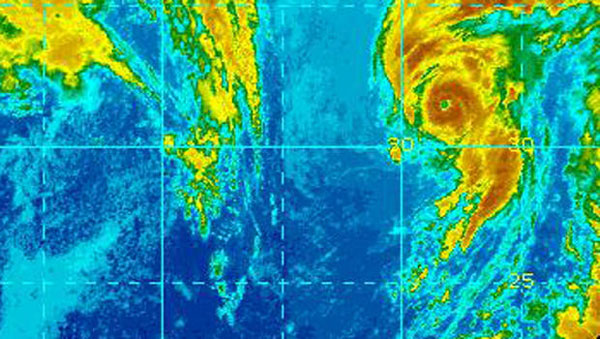 NOAA predicts busy season with at 1-4 major hurricanes.
PHILIPSBURG:--- Prime Minister William Marlin issued yet another call on the community of St. Maarten to begin preparations for the 2016 hurricane season. The Prime Minister mentioned the release given by NOAA which stated that there is a 70% likelihood that the 2016 hurricane season which began on June 1st will be very busy season with at least 10- 16 named storms, of which 4 -8 will become hurricanes, and 1-4 of these could become major hurricanes of categories 3,4, or 5 which would have wind speed of 111 miles per hour.
Marlin called on residents to check their roofs, and to properly clean their surroundings and even cut trees that may fall on their roofs or that of their neighbors. He again made clear that in 1995 several warnings when a hurricane was approaching and each time the island was speared, but hurricane Luis was approaching the residents did not take the warnings seriously however, that is the hurricane that devastated the island.
Marlin said it is always better to be safe than being sorry therefore the residents of St Maarten must take the necessary precautions and properly prepare in the event of a hurricane.
Click here for NOAA report on 2016 hurricane season