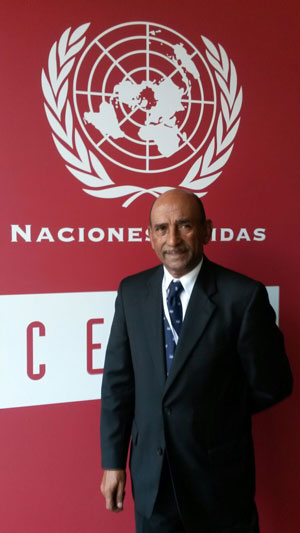 PHILIPSBURG:--- On May 24, 2016 Minister of Finance Richard Gibson travelled to Mexico on behalf of the Prime Minister to participate in the biennial ECLAC session.
The 36th ECLAC (Economic Commission for Latin America and the Caribbean) takes place at the Secretariat of Foreign Affairs of Mexico, in Mexico City from May 23rd to May 27th.
This session serves a forum to discuss pertinent issues concerning economic affairs that affect the territories represented by the ECLAC union. The main topic of discussion at this event is entitled "Horizons 2030: Equality at the Centre of Sustainable Development".
Discussions like these help to steer the activity of the ECLAC organization in hopes of improving the Caribbean's economic performance. Minister Gibson as an active representative of St. Maarten will add to the discussions of our islands economic position within the Caribbean.