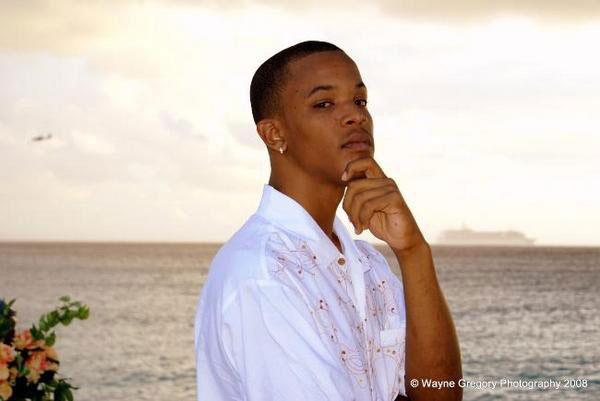 Suffered several injuries, including head trauma and collapsed lungs.
PHILIPSBURG:--- Officer Alexander Boasman who got into a severe a road accident on Thursday December 31st 2015 on Sucker Garden road is clinging on to life as he remains in a comatose state. SMN News learn that officer Boasman is in critical condition as his brain is swollen while he suffered multiple fractures along with a broken left leg while his lungs collapsed. Doctors at the St. Maarten Medical Center worked tirelessly on the young officer who only graduated early December to stabilize him in order to send him to the Dominican Republic for further medical treatment. The medivac aircraft landed at the Princess Juliana International Airport after 5pm on Friday to transfer the injured cop to a trauma center in the Dominican Republic.
Officer Boasman got into an accident on Thursday morning about 100 meters from Guana Bay road. Police Spokesman Ricardo Henson told SMN News shortly after the accident that the young officer was riding his personal motor cycle when he collided into a car bearing an R number plate. Henson said the driver of the vehicle made a "U" turn in front of the officer who could not avoid hitting the vehicle. Even though the young police officer was wearing his helmet at the time of the accident he suffered some major head injuries. Moments after the accident several police officers gathered at the St. Maarten Medical Center where they held a short prayer service as they wait anxiously as doctors worked on their colleague.
Chief of Police Carl John who was at the St. Maarten Medical Center on New Year's Day said that officer Boasman left the island for the Dominican Republic where he will receive further medical treatment. The young officer comes from a family that works within the justice ministry, his mother a former immigration officer is now working in the forensic department of KPSM while his father works at the Pointe Blanche prison.