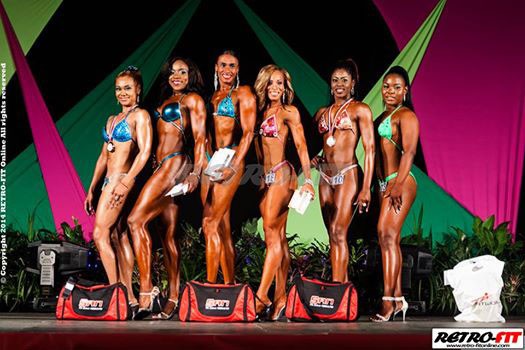 PORT OF SPAIN, Trinidad:--- St. Maarten Figure Competitor and Champion Cleo Carti was all smiles having been placed second in the Sports World Classic Championship 2014, held recently in Trinidad. Carti started her fitness career in 2004 and has competed and won several regional competitions since 2009.
The Sport World Classic Championship is an invitational show that is hosted for the 12th. year by Lawrence Marshall and is sanctioned by both IFBB and Trinidad & Tobago Body Building Federation. Winners share TT$30,000.00 in prizes in both female and male categories.
Overall winners were Bikini Terri-Ann Cameron of Trinidad and Men's Heavy weight winner Stevenson Belle of Barbados, other category winners were Men's physique Ramon Dodson of Barbados, Men's Lightweight Kelton Thomas of Trinidad, Men's middle weight Joel Bladeosingh of Trinidad, Men's Light Heavy Ramon Broomes of Barbados, Women's Figure open class T'chelle Harris of Trinidad.
Carti valued her success with training at Julliet's Gym, Powerhouse Gym, Albert Kelly and her nutritionist Incredible Nutrition.
Her next challenge is to win at the Central America and Caribbean Championship, which is to be held in St. Maarten, October 2 through 4, 2014.