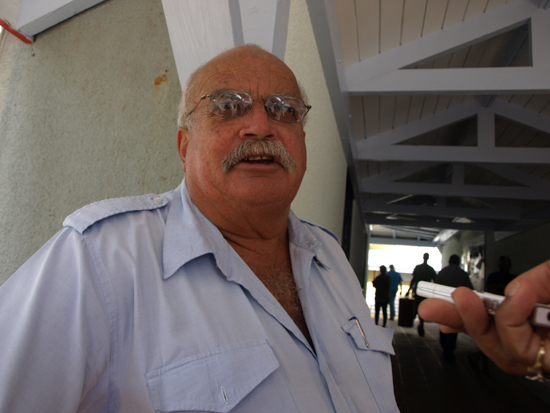 Philipsburg:--- A lone gunman attacked well known businessman Bobby Velasquez on Sunday afternoon by grabbing his gold chain from behind while he was walking through the alley known as Get Wet.

In an interview with SMN News, Velasquez said the incident occurred around 4:30pm in the afternoon. He said the gunman held on to his chain and pulled it very hard but the chain is a thick gold chain that he got from his mother in 1968 when he graduated and it did not break. The businessman said that as the robber kept pulling on his chain from behind he was choking but somehow he managed to gain breath. He then turned around and grabbed the robber. Velasquez said that he threw the bandit on a rail and still he did not let go of the chain. "It is when I began to soak him some good blows and he started to bleed from his mouth and nose that he let go of my chain. But while he was on the ground he said that if I did not give him my chain he would shoot me. I had him cornered for a while but he managed to escape and jump over a nearby fence."

Velasquez said the police were called to the scene and they are busy investigating the matter.