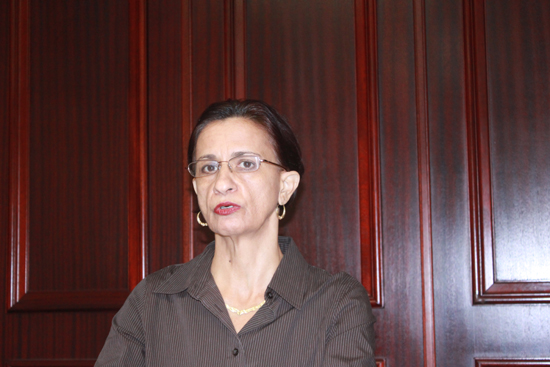 Philipsburg: --- Members of the Democratic Party faction raised a number of questions pertaining to GEBE. Leader of the Democratic Party and Island Council lady Sarah Wescot Williams said her faction has taken note of the newspaper reports which stated the company was under investigation. Wescot Williams said she is also concerned with the high prices consumers have to pay for utilities and felt that the island government should address the issue. She said pertaining to the investigation some information has surfaced but it is worrisome on the way the island government is dealing with the matter. Wescot Williams said it seems as if government is throwing up its hands in the sphere and this is not the way to go.
She said already her faction has requested a central committee meeting to deal with issues pertaining to TELEM and the DP faction believes the chairman of the central committee should also call a meeting to discuss the issues surrounding GEBE; if not her faction would have no other choice but to call an island council meeting where the issues would have to be dealt with on the floor of the island council.
Wescot Williams said based on the indications they have gotten the island government has to made some serious decisions when it comes to TELEM. However, the DP is currently reviewing the responses they received and would soon decide on their follow up action for all government owned companies.
Wescot Williams said they are looking at having the supervisory board of GEBE as well as the management team of GEBE at a central committee meeting. She said that answers has to be provided by someone and it is unacceptable for government to throw up their hands and say they don't know what is going on in the GEBE. Wescot Williams said for government to say St. Maarten cannot take any decision on their own regarding GEBE because Saba and Statia are also involved in the company is not a plausible excuse for the people of St. Maarten.
Another concern for the island council lady is the constant outages that residents of St. Maarten are called to endure, all of which they are expecting to answers from those responsible.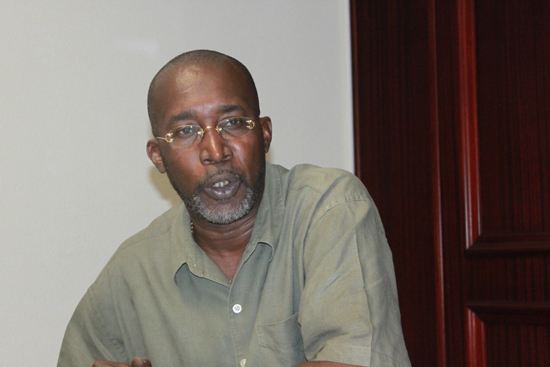 Island Councilman and former commissioner in charge of GEBE in his statements said he has been monitoring the amount residents have to pay on the fuel clause. Marlin said under his watch which was 2004 the fuel clause had risen to high level of 32 cents, which was eventually reduced to 22 cents. Marlin said the same thing happened in January 2006 where the fuel clause began rising and a relief was also given which brought it from 26 cents to 21 cents. He said each time the fuel clause rose they brought it back to an acceptable level so that the community doesn't feel the brunt of the high fuel bill.
Marlin said in 2007 the managing director reversed the relief unknowing to him and the supervisory board which was also reduced when it was discovered, Marlin said based on the information and figures he provided showed that when he was chairman of the GEBE board and commissioner of energy he was keeping a close eye on what was happening to the consumers. Marlin said that he believes that government can take action and one of those actions is to implement measures where the board of GEBE has to go to the executive council before increases can be made. He said even though legal advice may have to be sought on this he believes government should set this as one of their high priorities and implement this measure so that the residents can get some relief. He said that each month consumers are confronted with an increase of Naf 35 to Naf 50 monthly and this is not workable for those earning minimum wage. Government he said should use its price control regulations, which they use for gasoline, bread, and other items can be used to control the prices of electricity.