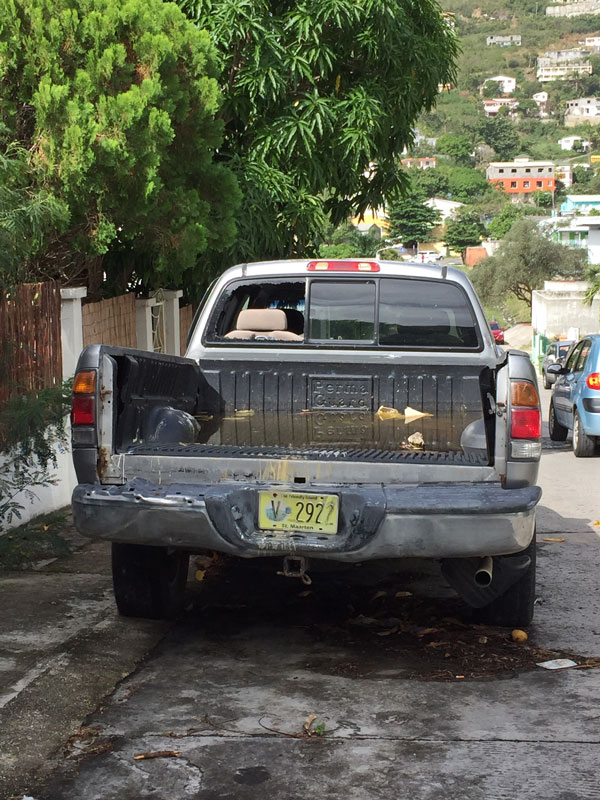 Dear Sirs,
I would like to bring the following to your attention:
In light of the Zika virus among other health related issues caused by mosquitos, I wish to request your assistance. Over the past THREE years a discarded pickup (See attached picture) has been parked on the street in the residential area of Ebenezer (Wr Plantz road) containing stagnant water and a breeding ground for thousands of mosquitos.
I would greatly appreciate if the health department can look into this health concern. This not only affects the residents of Ebenezer but the many schools in the area and the public of St. Maarten.
Thank you,
Concerned citizen.