Notice
: Undefined property: stdClass::$readmore_link in
/home/bshaw/public_html/plugins/content/jw_disqus/jw_disqus.php
on line
181
Notice
: Undefined property: stdClass::$readmore_link in
/home/bshaw/public_html/plugins/content/jw_disqus/jw_disqus.php
on line
181
Notice
: Undefined property: stdClass::$readmore_link in
/home/bshaw/public_html/plugins/content/jw_disqus/jw_disqus.php
on line
181
Notice
: Undefined property: stdClass::$readmore_link in
/home/bshaw/public_html/plugins/content/jw_disqus/jw_disqus.php
on line
181
Notice
: Undefined property: stdClass::$readmore_link in
/home/bshaw/public_html/plugins/content/jw_disqus/jw_disqus.php
on line
181
Notice
: Undefined property: stdClass::$readmore_link in
/home/bshaw/public_html/plugins/content/jw_disqus/jw_disqus.php
on line
181
Notice
: Undefined property: stdClass::$readmore_link in
/home/bshaw/public_html/plugins/content/jw_disqus/jw_disqus.php
on line
181
Notice
: Undefined property: stdClass::$readmore_link in
/home/bshaw/public_html/plugins/content/jw_disqus/jw_disqus.php
on line
181
Notice
: Undefined property: stdClass::$readmore_link in
/home/bshaw/public_html/plugins/content/jw_disqus/jw_disqus.php
on line
181
GREAT BAY (DCOMM):--- On Thursday Government officials, Members of Parliament, representatives of the Dutch Government in Philipsburg and many others attended the memorial church service for the crash victims of Malaysian Airways Flight MH-17 at the Anglican Church. The service was conducted by Reverend Terrence Rawlins.
The condolence registers at the Government Administration Building and at the Public Service Center in Simpson Bay Village will close on Friday, ...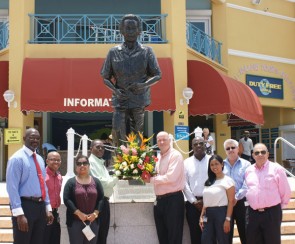 POINT BLANCHE:--- Port St. Maarten Management, members of the Supervisory Board and staff laid a wreath at the statue of Dr. A.C. Wathey on Thursday, July 24, 2014 to mark his 88th birthday. The country's port facilities are named after him – Dr. A.C. Wathey Cruise & Cargo Facility.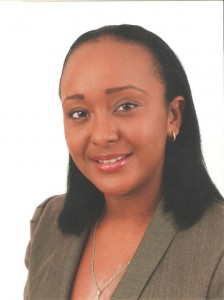 PHILIPSBURG:--- 'New Beginnings' was the theme that signaled the SXM Achievers Toastmasters club's first meeting for the 2014/2015 Toastmasters year held on Thursday July 10th, 2014. The club is off to a great start. The meeting was packed with 7 spectacular speakers and an array of role players.
Everonique Levenstone, aka Eve, a mother of three, a university student, a community volunteer and a full time employee at an accounting firm, presented her 'Ice Breaker'...