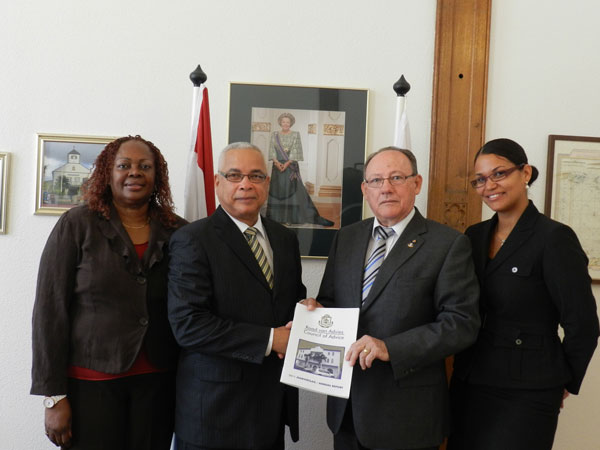 GREAT BAY (DCOMM):--- Minister of Plenipotentiary Hon. Mathias S. Voges received a visit from representatives of the High Council of State the Council of Advice of Sint Maarten on Tuesday morning.

The Council was represented by Secretary Director Migdala Artsen-Clarinda, Member Marcel Gumbs and Extra-ordinary Member Marcella Hazel.

Sint Maarten's Council representatives are in Holland on a working visit to meet with the Council of State of the Kingdom. The Council presented a copy of the High Council of State's 2011 Annual Report to Minister Voges.