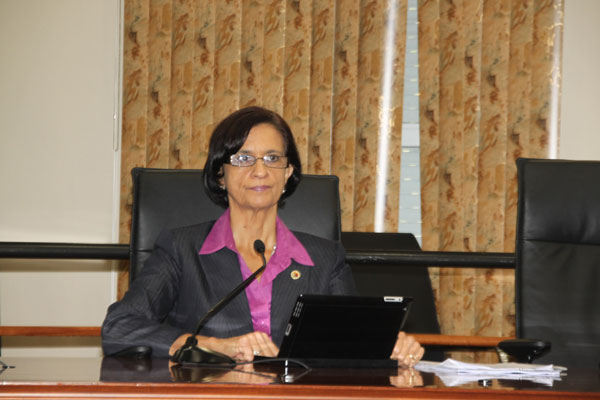 Philipsburg:--- The Prime Minister of St. Maarten Sarah Wescot Williams disclosed on Wednesday during the Council of Ministers press briefing that she received a letter from the Minister of Foreign Affairs of The Netherlands Uri Rosenthal informing her of the European Union's decision to implement stronger sanctions on Iran.
Wescot Williams said the letter St. Maarten received is dated February 23, 2012 which informed St. Maarten of the Temporary Resolution of the European Union which she said is an extension of the sanctions taken in 2010. "Basically what is being asked is that since the Netherlands is a member of the European Union the Kingdom has to comply with the regulation i.e. the sanctions implemented by the European Union. The Countries of the Netherlands are being asked to follow suit."
The Prime Minister said she already brought the letter to the attention of the Council of Ministers but St. Maarten has not yet taken a stand on the matter. She said St. Maarten will do so shortly and they will get back in touch with the Minister of Foreign Affairs of the Netherlands cognizant to the International dimensions of the matter at hand.