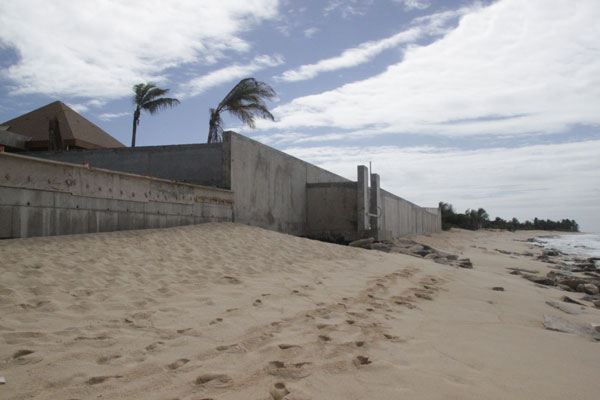 Marigot:--- Several gendarmes were seen at the old Marigot Hospital that housed the Pole Development Durable on Friday morning as they began an investigation at the zoning department. Workers of Urbanism were placed in the cafeteria area and were under guard by gendarmes, while the other employees that are working in the other sections were not allowed to leave the building.
It is understood that the three employees managing the department were not on the location when the search and possible investigation was taking place. However, this could not be confirmed.
SMN News learnt that the actions which took place on Friday has to do with the large scale investigation into the Terre Basse construction which was stopped. According to information that reached SMN News earlier this year, Prosecutor Jacques Louvier launched an investigation into the department that issues building permits. Louvier could not be reached on Friday by phone for a comment on the investigation and search at Urbanism.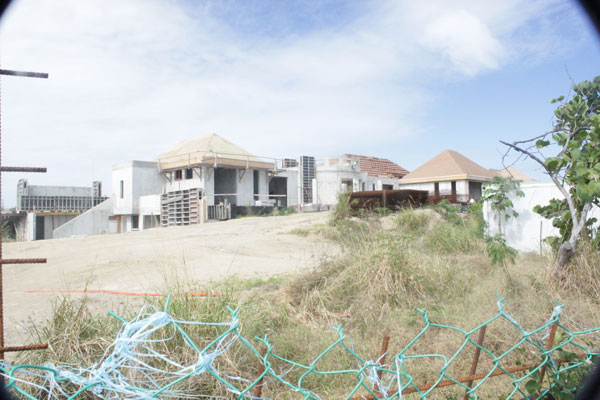 The investigation it is believed is supervised by a judge from Guadeloupe. Investigators are seeking to find out why the building permit was issued for the Terre Basse villa even though the file was allegedly incomplete. The owner of the villa it is understood hired an architect Maurizo Lanari to handle all paperwork. The source said the owner already spent over 8 million Euros and the building is far from being complete.
Authorities stopped the construction on December 19 after a huge ramp was built almost on the shoreline of the beach.
SMN News understands that several residents of Terre Basse alerted authorities about the wall and other infringements when the construction started but only on December 13 the gendarmes and other authorities from service urbanism and the Collectivity visited the site and ordered the work stoppage. According to our sources, the lawyers representing the proprietor are not contesting the work stoppage but instead they are seeking to find out why the stoppage only took place in December 2010.