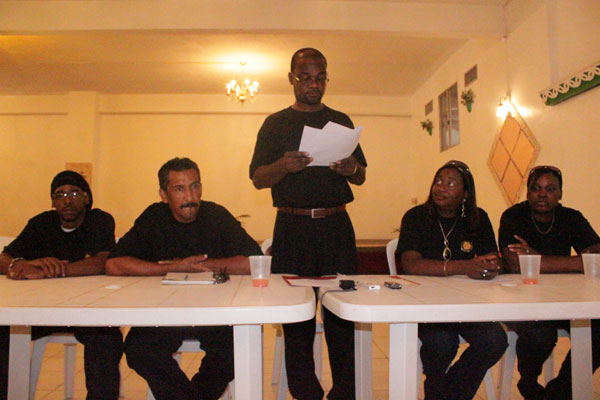 Philipsburg: --- The Concordia Political Alliance (CPA) has released the candidates that will be contesting the September 17 elections under the CPA slate. The CPA is headed by Jeffry Richardson, with three other candidates, Leo Richardson, Natasha Chumney, and Denicio Wyatte. While agreeing that this would be difficult for the new party Jeffry said his party is determined to move forward since their party is the only one that would be looking out for the native people's interest. One of their goals is to give content to the identity of the St. Maarteners.
Richardson said right now there are constant discussions on who is a St. Maartener and even the elected officials have failed to safeguard the interest of its people in the constitution. "We want to make sure St. Maarteners come first in their country while we would not be excluding anyone" Jeffry said it makes no sense having a country when the people of that country is not identified, he further explained that politicians are going out there looking for St. Maarteners abroad yet they need a committee to define who is a St. Maartener. "For us this makes no sense and a consensus is needed because St. Maarteners are becoming an endangered species."
Jeffry Richardson ran on the Democratic Party slate on at least two occasions where he said he gained a lot of political experience even though he was never elected to serve. He said he wants to serve his people and at one point decided he would have stayed away from politics but after speaking with many people he felt there is a need for someone to step up to the plate and defend the interest of the people. Richardson called on voters to elect at least one person on his slate to be the voice of the people. He also threw punches to those politicians whom he said are engaged in vote buying and are being financed by large organizations. One of the main reasons why the island is over built with concrete jungles.
"When those organizations support you and you are elected then it's payback time at the end of the day. He said the CPA will ensure that the St. Maarten people do not become extinct in their own countries. "We don't want our grass root people to become like the Amerindians and Caribs who are no longer here. We also do not want the St. Maarten people to be a minority in their country." Jeffry said if these issues are not addressed then the people will see the explosion of the social time bomb. "Crime is exploding on the island and the people are now demanding that they come first in their country. This has a very strong energy and if not properly constructed and harness then the island would find itself in major problems.
Jeffry said he is also prepared to face his critics and those who would say negative things about him. He said he knows that the CPA will be labeled as anti foreigners even though that is not the case. Jeffry said he knows that there will be people who would ridicule and attack them but they are prepared for it and if that is what it takes for the island natives to be counted then so be it.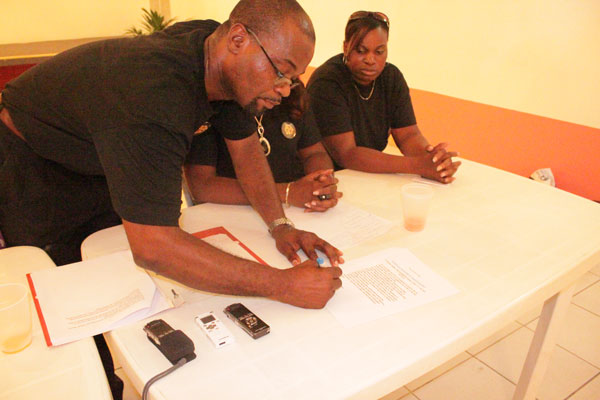 Jeffry also signed the covenant the St. Maarten Nation Building Foundation presented to politicians on May 15 when the discussion was held on the treaty of Concordia. He said while politicians were asked to sign the document that states they are going to protect the island ancestral interest none of them signed it. Jeffry said the other members of the CPA will be signing the document in order to show their loyalty to St. Maarten.
Jeffry is also concerned with the one day time frame the two new political parties have to gather 134 signatures to qualify them to contest this election. "The island council made the changes to keep out other parties."