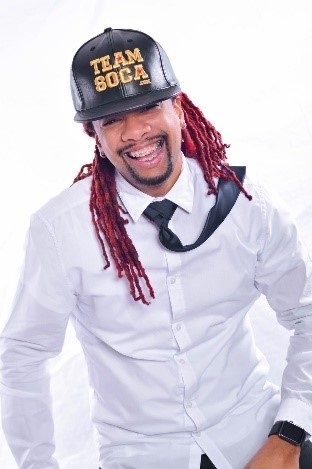 PHILIPSBURG:--- As we are preparing to enter the last two months of preparation of what will be one of the biggest celebrations in the region, Team Inferno is also preparing to bring their revelers, the best memorable experience.
On April 30, 2019, our roads will be full of energy and revelers wanting to have fun. As a new troupe, we want to ensure that we are able to offer quality above quantity. This is a proud moment for us as we unveil who will be joining us. From St. Maarten soil, Band of the Year, The TG Band, also joining TG Band will be, DJ Juny, Dj Siw'roo, and Mr. P3at King Rumer. Out of Trinidad & Tobago, International Stephen, also known as "The Minister of Soca" will be pumping up extra energy on the road.
With a mix like this, it is inevitable not to have a GOOD time as you parade through our beautiful streets of Philipsburg. We are looking forward to a successful mas camp for 2019, and for our revelers to brag about the best time of their lives.
Design, look and feel of the troupe is important, but so is the entertainment that will accompany the mas players on those 2 days of parade. The selection has been months in the process as the aim is to offer a variety of music and combined talents.
Team Inferno is a new Troupe that launched for St Maarten's 50th year carnival anniversary. The Inferno team consist of seven team members lead by Diana Washington. Their aim is to bring heat, fire, flames and blazing passion to carnival grand parade 2019. So, do not hesitate to get in your section.
"We have dynamic designers on board, that will portray vivid colors and offer a display of celebration like we have never seen before," said Troupe Leader Diana Washington.
Currently interested revelers can do online registrations, and get group discounts. Inferno has many more surprises to share with the revelers. We encourage you to visit our social pages as we distribute our camp news via these outlets:
• https://goo.gl/forms/4IiSIEApLDvc5X1r1
• https://www.facebook.com/Inferno-Carnival
• Instagram: inferno.carnival
Our mas camp is located on the A.T. Illidge Road #63, (opposite the Drugstore) and we are open Monday to Friday from 4 PM to 7 PM, Saturdays from 11 pm to 55 pm and Sundays from 11 pm to 3pm. For any additional questions, you can also contact us via mobile number 1 721 553 3553. We welcome you to look, sign up and get ready to blaze up the road with #teamInferno!