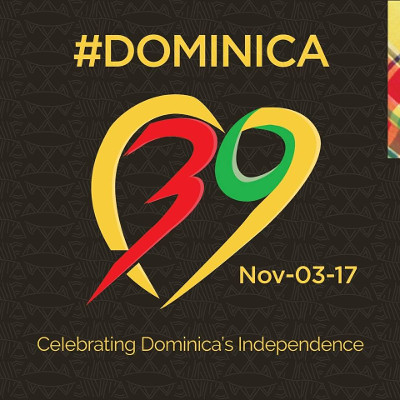 PHILIPSBURG:--- The Dominica Foundation St. Maarten (DFS) is inviting all Dominicans residing on St. Maarten/St. Martin to join them as they celebrate Dominica 39Th Independence Anniversary. The celebration will be held on Sunday November 5, 2017, activities kicks off with a church service at the Roman Catholic Church in Philipsburg at 8:00am, all Dominicans are encouraged to attend wearing their traditional/folklore outfit. Following the church service, persons can proceed to the Telem parking lot (across the University of St. Martin) where there will be various Dominica Breakfast dishes on sale from 8:00 – 11:00am.
The celebration continues with a Car Rally, the rally route begins at Cole Bay (entry to the Causeway Bridge/Bellevue) - Union Road - A.J.C. Brouwers Road - Bush Road - Walter Nisbeth Road (Pondfill), ending at the Telem parking lot. All vehicles are asked to be there by 2:30pm in order to line up; the rally begins at 3:00pm sharp. There will be Dominica specialty dishes and beverages available at the Telem parking lot after the Car Rally.
Due to the passing of Hurricane Maria which devastated Dominica, the morale of Dominicans throughout the island and the diaspora has been heavily affected. Dominicans are known for their patriotism which they display proudly during our Independence celebrations, usually there are various activities taking place in Dominica during the celebrations such as Creole day, Independence Rally, Creole in the Park and the World Creole Festival; unfortunately most of these events are cancelled due to the damages sustained from Hurricane Maria. Even though the island is mourning; we are a resilient community who are doing our best to not only build back our island of residence, St. Maarten/St. Martin but also our island of birth Dominica. We are hoping to lift the spirits of our fellow Dominicans and to reassure them that we made it through the storms and we will rebuild both St. Maarten/St. Martin and Dominica again, stated President of the Foundation, Mr. Clayton Felix.
DFS is looking forward to a grand turnout on November 5th, 2017.
DFS Press Release