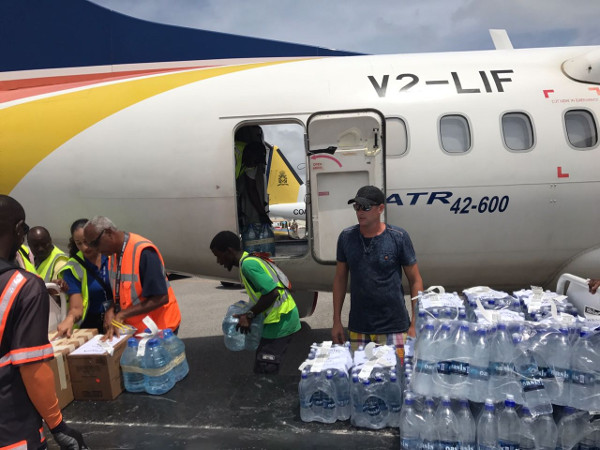 ST. JOHN'S, Antigua:--- One day after the passage of Hurricane Maria on Tuesday 19th September, LIAT the Caribbean Airline was back in the skies and working at bringing relief to islands affected by the passage of Hurricanes Irma and Maria.
Following the devastation brought by Hurricane Irma on Monday 5th September, LIAT operated 4 relief flights and evacuated over 100 persons from St. Maarten and Tortola. LIAT also carried over 1000 pounds of relief supplies to these territories.
All relief flights were suspended as a result of the passage of Hurricane Maria. As soon as the all-clear was received, LIAT operated a relief flight yesterday, Thursday 21st September, into the Douglas Charles International Airport in Dominica to assess the damage and feasibility of conducting flights to the island. The team who visited the island included Chief Executive Officer, Julie Reifer-Jones who was stunned at the damage that was seen on approach into Dominica. She pledged the company's support for the government and people of Dominica and noted that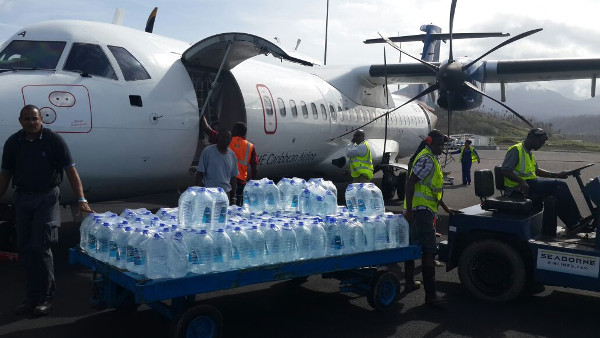 LIAT was working to rapidly put in a place a schedule as soon as the government gave approval for passengers to begin entering the country. In addition to assessment of the airport, the flight was also used to bring in critical relief supplies including 50 cases of bottled water which were contributed by LIAT staff. LIAT's CEO also noted the company is moving to assist its staff on the ground in Dominica as well as those Dominican staff stationed in other islands. In addition LIAT on Wednesday 20th September moved over four thousand pounds of cargo from Trinidad to St. Lucia for relief operations into Dominica.
LIAT has now resumed its relief operations to all 3 territories and will operate flight this weekend into of Tortola, St. Maarten and Dominica.
Today, Friday 22nd September, LIAT operated another relief flight to Tortola carrying 65 persons from Tortola to Antigua. LIAT will continue relief flights to all three territories over the weekend.
LIAT's CEO stated that "Hurricanes Irma and Maria left a trail of damage and destruction mainly in Barbuda, Tortola, St. Maarten and Dominica. We will continue our daily relief flights. Of course, we are still unable to land passengers into these territories but can take in supplies and uplift passengers. We will monitor the operating procedures and inform our passengers as soon as we are able to resume normal scheduled services."
LIAT Press Release