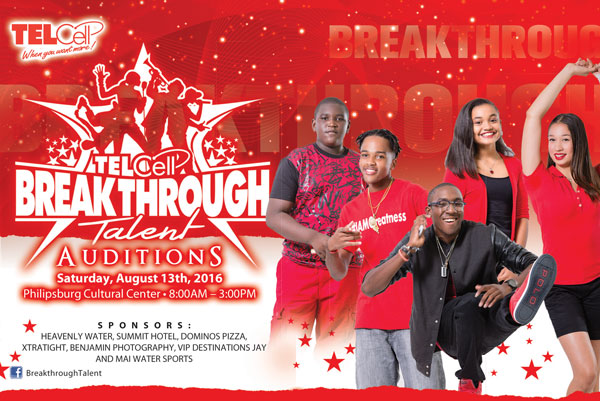 Pond Island:--- Organizers of the annual TelCell Breakthrough Talent Search say registration is now available online for the first time since auditions began for the first show four years ago.
St. Maarten youth can now head to btsignup.xtratight.com on their computers, tablets or mobile phones to announce their talent and officially sign up for the auditions that will be taking place at the Cultural Center, Backstreet, Saturday, August 13.
According to event coordinator, Angel Richardson, those selected from the auditions will go forward to the TelCell Breakthrough annual show at the Maho Casino Royale, October 1.
"Our youth are very tech savvy, so navigating through their devices and filling the required registration form will be a breeze," said Angel.
She said at some time in the future and as the growing number of talented youth continues to grow, auditions may also be submitted online.
Angel is expecting another large number of persons to show up for the auditions in August, especially with the new online registration service now available.