~ Parliament must approve the law in order for the country to move forward.~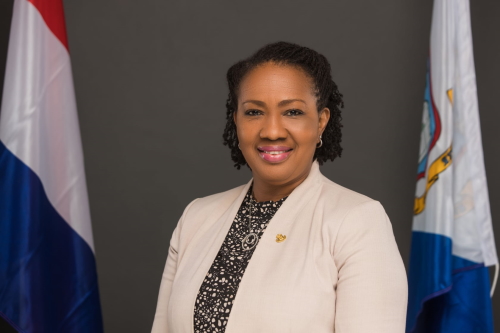 PHILIPSBURG: --- Prime Minister Silveria Jacobs announced on Wednesday that the conditions to remove the 12.5% cuts from the salaries of civil servants and workers from semi-public sectors have now been reduced to 4.
The Dutch government had proposed 8 new conditions which were not accepted by the Caribbean countries. She said after collaboration and discussions with the State Secretary Alexandra van Huffelen the conditions have been reduced to four, however, St. Maarten still has serious conditions with one of those conditions as such St. Maarten is not in agreement.
Jacobs said the condition that St. Maarten is not in agreement with would actually bind the hands of parliament, this she said has to do with the law for top income earners and the 25% cut. She explained that the Dutch Government is of the opinion that the cuts on employment benefits can only take place when they receive approval from their parliaments. Therefore, the government of St. Maarten cannot agree to the conditions that were put forth and as such will continue to work on the law.
The Prime Minister explained that St. Maarten already passed the law, and the country is not in arrears of having the law, so having that as a condition for St. Maarten before the measures can be de-escalated is very much unfair.
Due to this development, the Prime Minister said that this would cause a delay for the payments to be made before the summer recess, especially since parliament will be going on recess, this she said could jeopardize people's ability to properly prepare for the hurricane season especially seeing it was done as a means of solidarity.
Jacobs said St. Maarten has met all of the other conditions and has continued to move forward based on agreements made with the unions while they continue to work on the law that would allow them to deescalate the measures.
She indicated that Aruba approved their law on Tuesday while Curacao is yet to do so. She made clear that St. Maarten will not agree with the conditions unless the law goes to parliament.