~ Report was sent on Friday, Shareholder calls an urgent meeting with SBOD and management on Thursday.~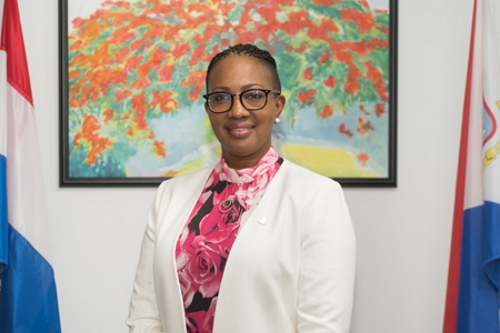 PHILIPSBURG:--- Prime Minister Silveria Jacobs in responding to questions posed by SMN News regarding the report submitted to the government on the Freya investigation said that the government received the report on Friday.
Jacobs said that it was uncanny to her that the prosecutor's Office and KPSM find it fitting to publish a report or parts of the report in the press before giving the government the opportunity to even follow up. Jacobs further explained that she believes having any further discussion on the matter would be premature. However, she said that the government is doing its due diligence and have been addressing the matter. She said that the government was told that NV GEBE was cooperating with the law enforcement that was investigating. Thus, the government wants to hear from NV GEBE and to see where the disconnection occurred. She reiterated that GEBE had notified KPSM of the ransomware attack in the first place as required by law.
The Prime Minister said that the operational matters of the government-owned company are not at their fingertips and they as shareholders have to request the information.
The Prime Minister said the report from the Prosecutors Office and KPSM was discussed on Tuesday in their Council of Ministers meeting and the shareholder has decided to call an urgent meeting with the Supervisory Board of Directors and management of NV GEBE to discuss the ransomware attack and other pending matters.
She said that the shareholder requested information some of which was to be provided by the 27th of June 2022 and that information is still pending.
Jacobs said NV GEBE was asked for information regarding the fuel clause and relief for the people. GEBE was also asked to provide updates on the reopening.
Prime Minister Silveria Jacobs said that when investigations are taking place government is not able to share information, she said NV GEBE did submit a preliminary report, but the government sent for following up information and it is still pending.
The Shareholder meeting was called and this she said will take place based on the procedures in place while an urgent meeting will take place on Thursday.