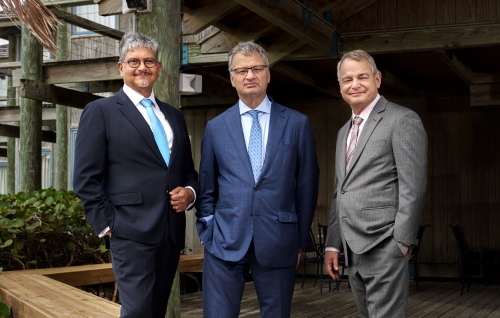 Kralendijk:--- Bonaire wants to achieve an unqualified auditor's report on the 2022 annual accounts. This is also included in the recently concluded Government Agreement (Bestuursakkoord). In order to achieve this, a number of essential steps will be needed in the coming months, as is also apparent from a discussion that the Board of financial supervision (Cft) held with Bonaire's Executive Council. It is also important that the covenant between the Caribbean Netherlands Tax and Customs Administration (BCN) and the Public Entity Bonaire (OLB) be renewed before the end of the year.
Financial management
Bonaire is gradually making progress in the area of financial management. The auditor approved the closing balance sheet as per December 31st, 2021, but did not issue an opinion on the fairness and financial lawfulness of the 2021 annual accounts. The auditor also indicated that it is expected that, subject to the restriction that the quality of the financial management and the administrative organization and internal control (AO/IB) will be continued and further improved, an unqualified auditor's report can be issued for the 2022 financial year.
The interim audit findings of the external auditor, which are scheduled to see the light next October, are of crucial importance in that process. The Cft has also insisted that prior to June 30th, the Executive Council submit an amended first quarter implementation report that complies with the legal requirements.
Land policy
The Cft has repeatedly signaled the need to determine the land policy as soon as possible. To date, this has not been acted upon. This means that Bonaire does not yet fully comply with its legal responsibility under the BES Budget and Accountability Decree (BBV BES). As part of the Government Agreement, Bonaire has drawn up a land policy framework memorandum, in which the vision on land policy is elaborated. It is important that the new land policy framework memorandum be submitted to the Island Council for final adoption as soon as possible.
Conversation with BCN
In a conversation with the BCN, the Cft has taken notice of the developments within the organization. It has been established that for the processing and collection of island levies it is important that the new covenant between the BCN and the OLB is agreed upon as soon as possible. An adequate provision of information between BCN and OLB must be raised to a higher level.
Cft BES visited Bonaire on June 21st, 2022 and held conversations with the Executive Council, the Island Council and the BCN.