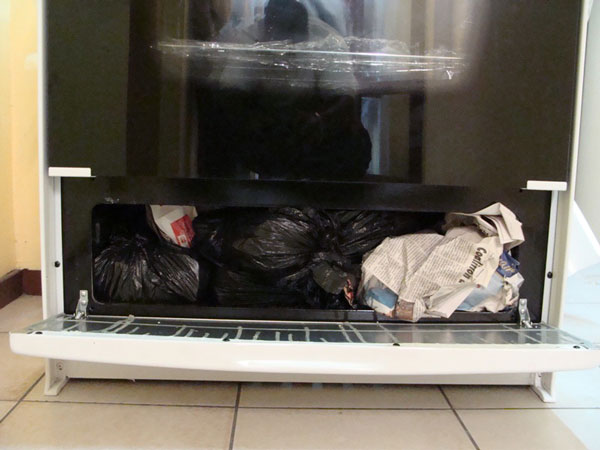 Philipsburg:--- Officers from the Customs Department of St. Maarten in collaboration with the Police Department intercepted a substantial amount of marijuana. The total amount is about 12 kilograms. The drugs were hidden in an ingenious way in a stove/oven that was destined for Antigua said head of Customs Anthony Doran.
One person, a male of Antiguan nationality was detained in connection with the transporting of the above mentioned quantity of marijuana as result of the investigation that Customs was conducting in the harbor.
At this moment Customs are investigating, the possibility of more arrests cannot be ruled out.
Due to the ongoing investigation and the premature stage of the investigation, further information on this case cannot be released at this moment.