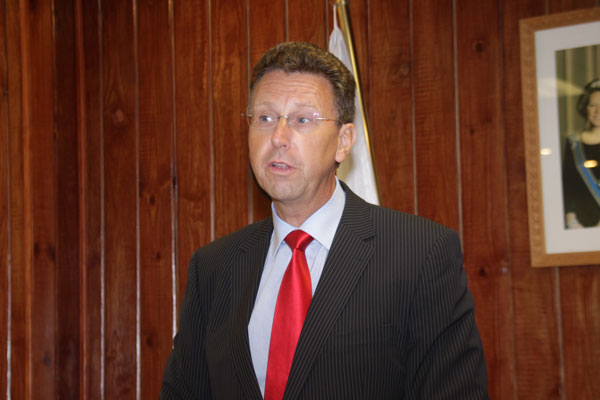 Philipsburg:--- Residents of St. Maarten are still trying to cope with the recent spate of execution style murders that took place last week and in recent months. Many believe that the police or those investigating these deadly shootouts have some clue as to who might be killing known persons in the community. However, Chief Prosecutor Hans Mos said the detectives that are handling the case have no clue as to who the killer or killers might have been. Mos further explained that the detectives working in the TGO team do have lots of information that they are currently sifting through. The Chief Prosecutor said sifting through this information will take time as they need to put all scenarios together. "Actually I have no news on these investigations for the media but we do have information as we investigate that cannot be released," Mos said.
Some residents and known persons in the community told SMN News that the recent spate of killings began since Amador Jones was shot to death earlier this year. They said they believe that the police had the killer of Amador Jones and that person they said was deported to his native country St. Kitts. Some felt that the gang is slowly wiping out themselves because of the crimes they are involved in.
Speaking to SMN News on the condition of anonymity, a well known person in the community said the killer or killers have made known that they will wipe out 17 persons. "There is a list of people who will be shot to death. The names of the victims were posted on the blogs and the police just have to follow the trail if they are interested in solving these cases."
Those killed for the year 2011 through gun violence are Ludovic Guillevin, Fiodel Louis, Edwardo Nova Valdez, Emilio De Leon Reyes, Amador Jones, Hector Arrindell, Rodolfo Arrindell, Kevin Gumbs, Aric Lake, and Sheldon Thomas.
The Prosecutor's office announced earlier this year that they managed to solve three of the murder cases all of which they said were committed by the same group of people who were robbing innocent people at night. Those that are solved are the murders of Ludovic Guillevin, Fiodel Louis, and Edwardo Nova Valdez.