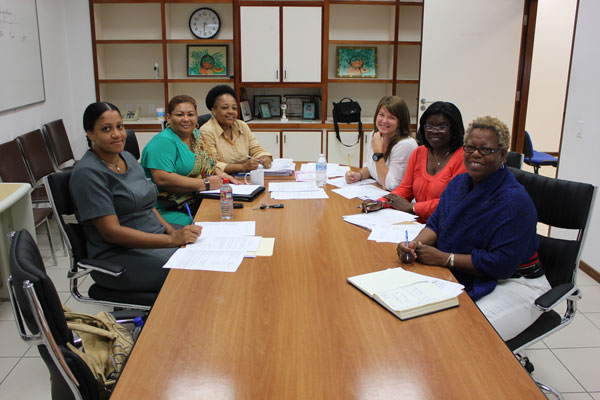 GREAT BAY (DCOMM):--- Collective Prevention Services (CPS) from the Ministry of Public Health, Social Development and Labour, are working closely with a number of Non-Governmental Organizations (NGOs), to organize a Cancer Conference at the end of October.
The theme of the conference is: "Cancer and aging, collectively improving our local cancer care and responsibility!"
The four areas to be highlighted at the conference are breast cancer, cervical, colon and prostate cancer. The conference is set for Friday and Saturday October 26 and 27.
The conference will focus on sharing information on the specific cancers mentioned above with the objective of developing a strategic plan and approach in registering, managing and monitoring cancers; increased awareness; and new treatments/techniques.
The general public can visit the conference on October 27 where they can get information, and other groups can come to the conference on October 26. Additional information will be available shortly on the Government's website (www.sintmaartengov.org) by visiting the tab "What's New," where the agenda for the two days will be available.
The stakeholders involved in this activity are: Cancer Foundation, Positive Foundation, The Lions, Kelaha Projects, St. Maarten Medical Center, Windward Islands Medical Association, St. Maarten Medical Association, St. Maarten Laboratory Services, SZV Social Insurance Bank, Pharmacies, Insurance Companies, and individuals. The Department of Communications is also providing support.
Persons interested in getting information about the conference can contact the following persons via email: Section General Public Health This email address is being protected from spambots. You need JavaScript enabled to view it. ; Cancer Foundation This email address is being protected from spambots. You need JavaScript enabled to view it. ; and Positive Foundation This email address is being protected from spambots. You need JavaScript enabled to view it. ; or call CPS at 542-2078.