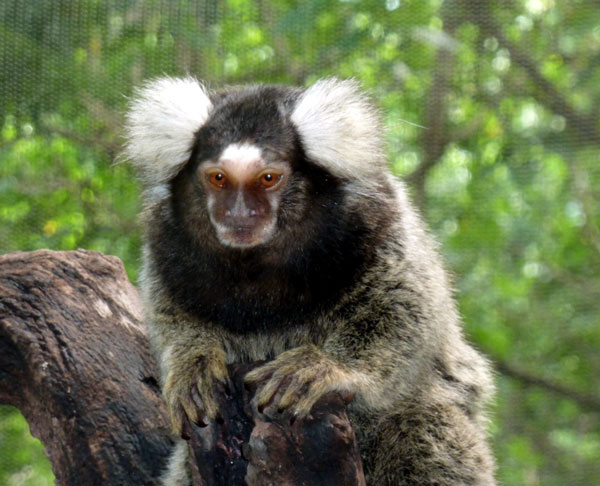 The Zoo had another theft on the 28th June, 2011. Workers upon making their rounds this morning (29th June, 2011) discovered that someone had cut the mesh on the exhibit of the Common Marmoset monkey and stolen him.

We are very upset about this and want our monkey back. If anyone sees anyone with this monkey please call the Zoo at 543-2030 or 588-0777.

We are very concerned about these kind of burglaries. The Zoo is a non profit foundation existing on the island to provide recreation and education to our community. Yet we too are victims of robberies.

Our Common marmoset monkey seen in this picture is very loving and friendly and needs to be returned to the Zoo immediately.

Thanks to anyone who reads this and can help us out. If you see anyone with this kind of monkey, report it immediately. Please help us get our monkey back to his home in the Zoo!