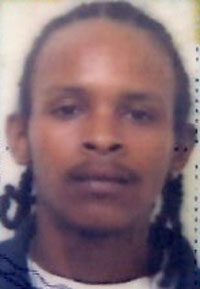 French Quarter:--- A motorbike accident that occurred sometime Monday afternoon on the French Quarter main road has left the rider of the motorcycle dead. According to information reaching SMN News, the rider was taken to the Louis Constant Fleming Hospital in critical condition where he succumbed to his injuries. He has been identified as Ernest Rigobert Van Heynegen born on July 13 1987.

The deceased was a resident of LB Scot Road and an employee of ITC (St. Maarten Shipping and Stevedoring in Pointe Blanche as a top loader operator, while he was the father of a seven month old baby. SMN News further understands that the victim went to visit his father in French Quarter when the accident occurred.

A press release from the Gendarmerie states that the accident occurred at 3:30pm on French Quarter main road. The release further stated that the rider lost control of his motorcycle while riding on the rear wheel only (wheelie). The rider was thrown off the motorcycle as it landed on an oncoming vehicle.