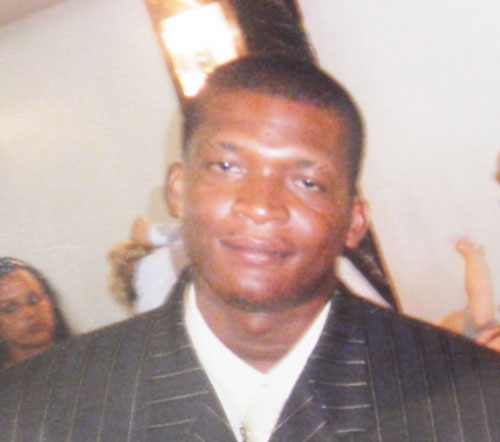 Orient Bay/French Quarter:--- Hotel workers, guests, relatives and friends of Delbert Elisha Nicholas (28) employee of Alamanda Hotel are still in shock as they mourn his sudden demise. Nicolas was chopped to death on Tuesday night not far away from his home on Yellow Tail Road Sandy Ground.
Colleagues of Delbert describe him as an honest and hard working man who was working for Alamanda for the past 9 years. He leaves to mourn his parents and two young children ages 6 and 2 years old.
Egbert Nicholas, father of the victim said his son was chopped to death by some Spanish men who attacked his son Delbert and his friend Willy Lake. The elder Nicolas said that he learnt that the three Spanish men had an argument Sunday night in a bar and restaurant with his son's friend Willy and they returned Tuesday night to Sandy Ground to settle the score. "Willy was on the scene Tuesday night but he escaped unharmed." The suspects they said also lives in Sandy Ground.
Nicholas said one of the attackers who are of Spanish decent was accidentally shot by his own cousin the main perpetrator of the attack and killing. The unknown victim he said died on the spot, while his son Delbert died at the Louis Constant Fleming Hospital. The attackers he said chopped Delbert on his neck, head and side. The bereaved father said he does not have the details of the Tuesday nights' fight but somehow his son was actively involved in a wrestling. Relatives of the deceased man said they know the main perpetrator whom they said works in St. Barths and lives in Sandy Ground.
A press release from the Gendarmerie states that the incident occurred around 10pm on Yellow Tail Road and two persons ages 28 and 36 years old died. The gendarmes are busy investigating.