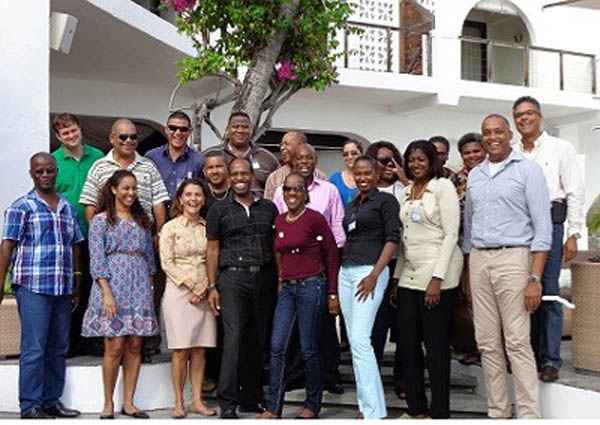 PHILIPSBURG:---- The food industry is responsible for producing, preparing, serving and selling safe food, and the Government is responsible for setting food safety standards, conducting inspections, and monitoring food products, including imports.
The Inspectorate of Health, Social Development and Labor (IVSA) in collaboration with Pan American Health Organization (PAHO) organized a Hazard Analysis Critical Control Point (HACCP)/audit workshop at Holland House Hotel from September 14th, 2015 – 18th, 2015.
The objective of HACCP is safeguarding food safety. HACCP is a method where systematically every step in the food processes is monitored in order to guarantee a safe final product. The subjects addressed during the workshop were the implementation of a HACCP plan and the technique of auditing HACCP programs.
The workshop was well attended by food safety inspectors from Sint Maarten, Curacao, Aruba, Bonaire, St. Eustatius, and Saba. The facilitators from PAHO were Mrs. Graziela Correa-Costa and Ms. Rosana Silva.
All attendees received a certificate at the end of the five day workshop which was very educational and informative. With this training the participants will be better equipped to audit food safety programs based in HACCP programs and guarantee high level of food safety on the island.