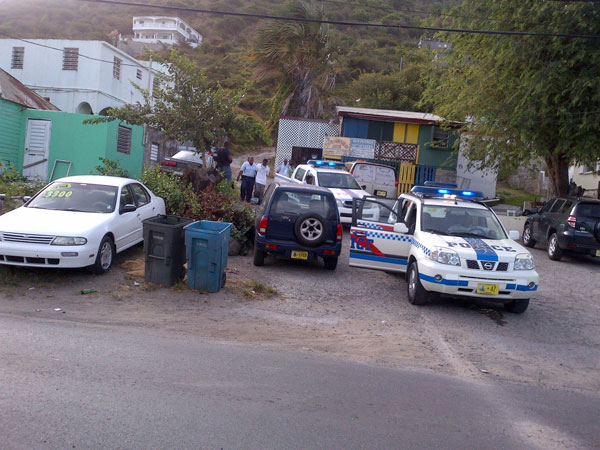 Philipsburg:--- A fight among three men landed police at a home on A.T. Illidge Road where they found several pots of marijuana plants Monday afternoon. The acting prosecutor and a K-9 dog were seen at the scene assisting police as they confiscated marijuana plants and arrested three persons.
SMN News learnt from a police source that three men were fighting and this led to police being called. The fight ended up at a home on Bermuda Drive A.T. Illidge Road where the illicit drugs were found.
The police narcotics department is busy investigating the case.